In this article, I would like you to meet "the Minimalists":
Joshua Millburn and Ryan Nicodemus!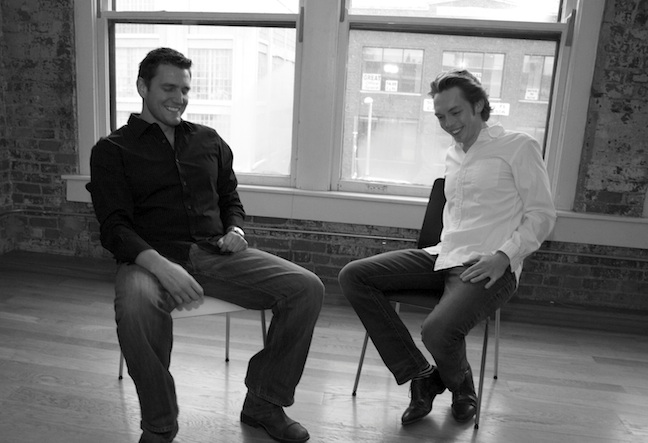 The two friends from Dayton, Ohio – who know each other since 5th grade – are the heads behind the extraordinary minimalism-blog "theMinimalists.com". They share their opinions about minimalism and linked topics on there, both – to tell people about their own way AND to motivate them to explore a more meaningful, happy and free life themself!
Before we get to the interview itself, I would like to give you some general information about both of them: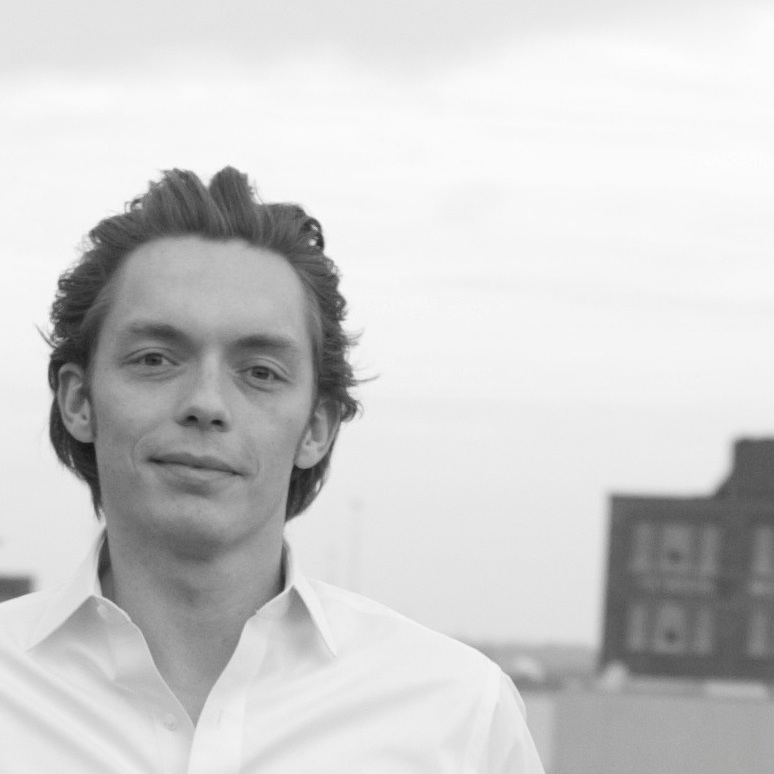 Joshua sees himself as a leader, author and minimalist. He was born in 1981.
Beside his essays on "theMinimalist.com" and the upcoming ebook "Minimalism in 21 days", he is also writing afictional book called "As A Decade Fades" – which is going to be relesaed later this year.
Also, he just quit his six-figure job to live a more passionate, free and self-defined life! You want to know what Joshua is passionate about and what drove him to make this massive change in his life? You will find out below!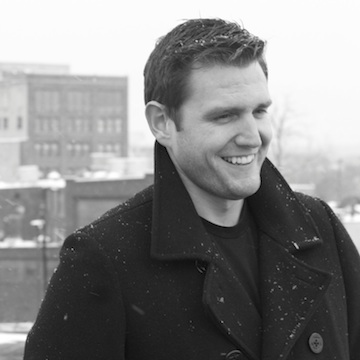 Ryan was born in 1981 as well. After spending his first years in Knoxville, Tennessee, he and his family moved to Dayton when he got eight. He describes himself as a leader and minimalist – while Joshua adds that he is the younger but extroverted one of them.
Living the "Corporate Dream", Ryan recently found out he wants to wake up! He wants to improve his life, add more meaning to it as well as more freedom.
You will find out more about his thoughts about minimalism as well as his way into it by reading both – the interview below as well as the upcoming ebook "Minimalism in 21 days"!
To get more information about Joshua & Ryan, just check out this site!
But for now, let is go on to the main part of this article:
The Interview
Before we start, I would like to thank Joshua and Ryan for this opportunity! It has been a pleasure as well as an honor to speak to both of them – and to get that very intersting insights and views below! Thank you very much!
"Hey Joshua, hello Ryan. I hope you're doing well. So let's start with question number one:
When was that point where each of you decided "Ok, this is not what I want! I want something more!" – and why did you choose minimalism?"
Joshua:

Interesting enough, I don't get asked this question too often. For me, it was when my mother died in 2009. I realized that we live exactly one life, and I wanted to make the most of it. I saw all of the "stuff" that she left behind and realized that the "stuff" wasn't important. It's the experiences that are important.

Ryan:

I had a light bulb go off when for the first time I made over 100k in one year and realized I had nothing to show for it. No savings, just a bunch of stuff. I realized that ultimately I defined my life by how many things I had, what toys I had, what car I drove, etc. and yet I still felt empty.

During my career I slowly began to realized that money doesn't make one happy. Money doesn't buy more time. A fancy job title doesn't extend one's life. 
 
I chose minimalism because it makes me feel like I'm actually working towards something. That whole "less is more" saying became very true in my life. Now I can focus one what's important.
"My sincere condolences to you, Joshua. And to both of you: thanks for sharing your stories.
Minimalism is all about living a meaningful life. What are your components for such a life? What are you two curious and passionate about?"
Ryan:

To live a meaningful life one needs to be happy with themselves.

For me that's not worrying about what I'm going to purchase next, or how many things I have. Now I concentrate on who I'm going to talk to next. I am always thinking about who I am going to help next. I have more time to focus on the friends and family I have around me.

My passions include helping others, and leading people to a more happy meaningful life.
For my uncle, that was as simple as going to shoot pool with him the other day and having a couple beers.
For Tammy in Arizona (whom I have never met) that's as simple as talking to her over the phone and giving her advice on what to do with all of her memorabilia that has compiled throughout her lifetime.

As far as curiosity, I love to learn. I hope one day soon I can take some math, physics, and foreign language classes just for fun, because I'm really just a dork at heart.

Joshua:

Growth and contribution. That's the meaning of life for me. Also, I am passionate about writing.
"A lot of  conformity here! Growth and contribution. Great!
One of the most important things might be to live and enjoy every moment. But speaking of the future, what are your goals – both with your own life and "theMinimalists" – and how might minimalism help you to get there?"
Joshua:

I used to keep track of all my goals, and I used to have about a dozen of them. I realized that if I wanted to really accomplish my goals, I should have fewer goals so I could focus all of my efforts on those few goals.
Here are my goals currently:

a) To live a healthy life (diet and exercise)

b) To create and enjoy loving and impactful relationships with others (by adding value to their lives)

c) To pursue my passion (writing) and my mission (contributing to others in a meaningful way)

Ryan:

Ultimately Josh and I want to help others live more meaningful lives in the best way we can.

This means replying to all of the emails we receive asking for help, writing our story and sharing with others through our essays and ebooks, public speaking (which we are working on currently), traveling to meet others like us for encouragement etc. I ultimately want my job to be helping others live a more meaningful life.

Minimalism helps because it cuts out all of the "noise" that material possessions bring (i.e., T.V., clutter, the stress of wanting what one doesn't have, depending on money/things to be happy). Minimalism is like putting on a pair of glasses and seeing life clearly for the first time. It simply helps one focus on what is important in life.
"Sounds like both of you are living " the meaningful dream"! Likely a great idea to follow.
Last but not least, I guess minimalism is kind of well known in the States while it is still mostly unknown in Germany and Europe. What do you think is the reason for that? And do you think there is a difference between American and European minimalism?"
Credits to "goldgraeberin" for the second part of the question!
Ryan:

That's a good question, and I can only speculate because I have never been to Europe. I can only say that the American culture completely got me caught up in the consumerism of this country.

Again, I don't know how it is in Europe, but it seems like a lot of people around here converse about the latest and greatest toy they just bought, or the extravagant place they just came from. They brag, or complain, about how much money they make. Its easy to get sucked into conversations like these. I'm not saying that people who talk about these things are bad, its just something I personally don't find satisfaction in. I can only assume cultural differences have made minimalism less well known in Europe.

I can see where an American and European could choose different roads to minimalism, but fundamentally I don't think minimalism is different between these two cultures.

Joshua:

I don't think minimalism is any more popular in the US than in Europe. In fact, one could argue that minimalism is more popular in Europe, especially in the Scandinavian countries.

Over 99% of people in the US do not know what minimalism is. It is very popular among a small segment of people on the internet, but it is not a mainstream concept. It is part of our mission to help people learn about the benefits of minimalism so they can live a more meaningful life.

Also, I do not think there is an appreciable difference between American and European minimalism.
"Ryan, Joshua, once again – thank you very much! All the best wishes for both of you – personally and for your mutual project with "theMinimalists"! It has been great talking to you!"
All pictures by Mick Evans & Hillary Hopkins, taken from this site.